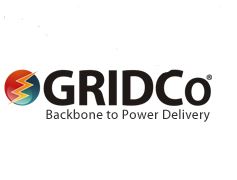 Ghana Grid Company (GRIDCo)
The Chief Executive Officer (CEO) of the Ghana Grid Company (GRIDCo), Johnathan Amoako-Baah, says some companies owe GRIDCo over GH¢900 million.
According to him, the Electricity Company of Ghana (ECG) is the foremost debtor of GRIDCo.
He said the huge debt could collapse the company if the situation does not improve.
Mr. Amoako-Baah said although various strategies had been evolved to clear the debt, the power distribution company has not been forthcoming with the payment of its debts.
He, however, ruled out cutting power to ECG.
"We have threatened some of the companies that owe us and written letters to them that we are going to disconnect them and they have started paying. ECG is the major problem and debtor, and ECG is government so we cannot disconnect it, but what we've adopted is that every week we send people to ECG to remind them. At least once a week I call the Managing Director to pay us."
He said GRIDCo failed to pay suppliers, vendors and compensations, among others, as a result of the huge debts.
Touching on the reduction in electricity tariffs by the government, he said the company was losing about GH¢280 million annually due to the move which is negatively affecting the operations of GRIDCo.
According to him, the Public Utilities and Regulation Company (PURC) should have increased transmission service charge before reducing the electricity tariff.

He called on PURC to return GRIDCo to parity in order to make the power transmission company efficient in its operations.

"The tariff that was cut is about 17 percent of what we used to receive, and for us, we are losing GH¢280 million in annual revenues. We need money to pay compensations, which is a major expenditure in our operations, we need money for our operation and maintenance. We need to pay loans that we have contracted from external development partners," he stated.

GRIDCo was established in accordance with the Energy Commission Law (Act 541, 1997) and incorporated on December 15, 2006, as a private limited company.

It transmits electricity from power generation companies to bulk customers such as ECG, Northern Electricity Distribution Company (NEBCo) and the mines.

GRIDCo started operations on August 1, 2008, following the transfer of assets of Volta River Authority (VRA) to it.

Source: Daily Guide